LAB FIVE YOUTH SOCCER DEVELOPMENT PROGRAMS
Our mission is to provide a comprehensive youth development soccer program in a professional, safe and positive soccer environment.
We strive to develop players capable of competing at the highest levels of youth soccer through the spread of skills, health and vitality.
We offer an equal opportunity for all soccer players from all backgrounds to participate in an environment that develops a player's skills, knowledge and appreciation for the game of soccer by incorporating the best training, structure and development through positive coaching
It is our goal to help players achieve their full potential as athletes while also becoming good citizens and encouraging the development of important life skills such as good sportsmanship, teamwork, fair play and a balanced and healthy lifestyle.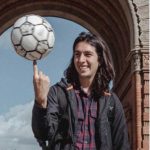 "Beautiful facility, impeccable fields and high level of competition for players who want to go after it."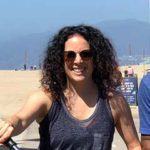 "Took our whole agency to LAB FIVE for a company pick-up night and had a blast. On the small fields, everybody touched the ball, so it didn't matter that half of us were beginners. Great team building and everybody got a fun workout in. We'll definitely be back! "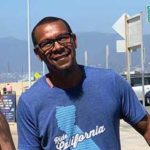 "LAB FIVE is exactly what LA needs. America is still catching up to the rest of the world on the 5vs-5 game and I'm super excited more people will catch on to the concept. After one game, you know why it's not only great for player development but for fun, too."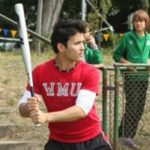 "If you want some cardio, want to have fun doing it and know how to kick a ball, LAB FIVE is awesome."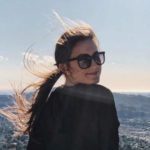 "LAB FIVE was my first time playing 5-a-side soccer. It was fast, fun, and a great workout. I'm officially addicted!"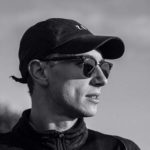 "I can't wait for LAB FIVE to officially open in Pacoima so I can join a league. Until now, there was no place I could get to easily from Hollywood after work. So glad to finally have a high-quality facility on this side of town."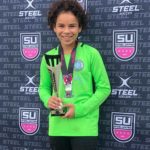 "When I went to LAB FIVE, I had a great time. I really loved the fields because they were the perfect size. Not too big, but not too small. I had loads of fun and can't wait to go back with my team."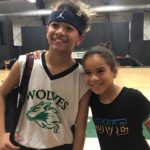 "LAB FIVE was so much fun. I could tell that everyone we were playing with was loving it just for the fun of playing soccer, me included. Everything is what I could ask for size wise and the fields were in perfect shape even right after it rained. We had an amazing time, I hope more people can experience it."
Make any birthday, or celebration, unforgettable by scheduling a special package event on our field! Choose from the following three options that include play, cake and candies, then add more if you'd like.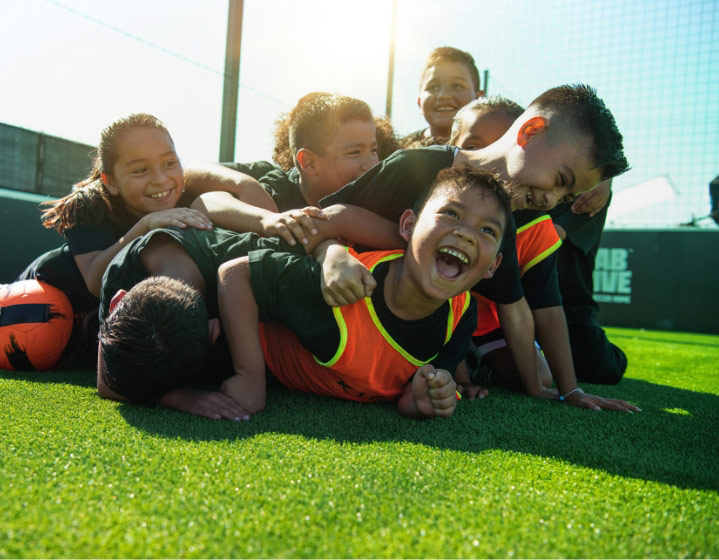 Additional field
Host/Animator
Decoration + set up
Photobooth
Personalized LAB FIVE t-shirt
Piñata
Balloons backdrop
Bouncy house
DJ
Face painter
All payments are final, however we are flexible with dates. You can move the date initially chosen to a future date. Please advise the center and we will be happy to re-schedule your celebration. The deposit or payment will transfer to your new date.
May I bring my own food and/or beverages?
Yes, you may bring your own food. We also offer many solutions to satisfy your group in terms of onsite food and beverages.
Do you have table & chairs or private seating for children?
Yes, for each celebration we reserve table & chairs according the number of children.
Can I have more children than allowed in celebrations packages ?
Yes, you can. Just inform us in advance. For each additional child, LAB FIVE will charge +$15.
May I switch from one package to another one ?
Yes, depending our schedule & the availability on our fields. The sooner the better, so let us know in advance.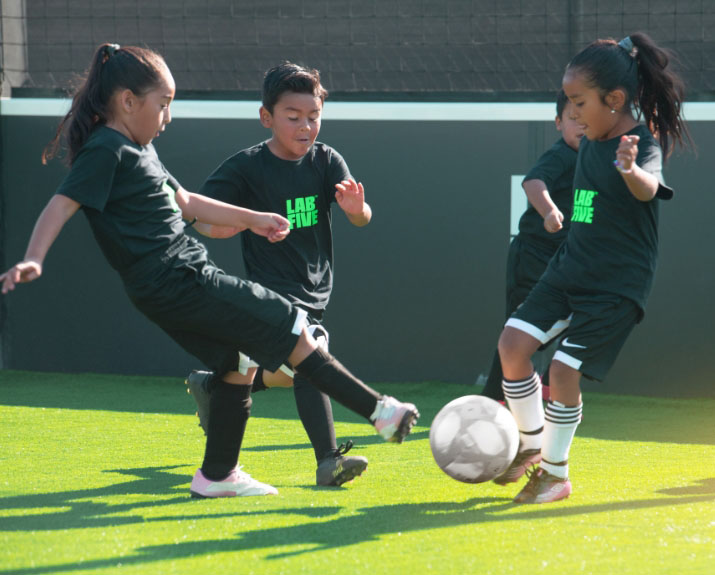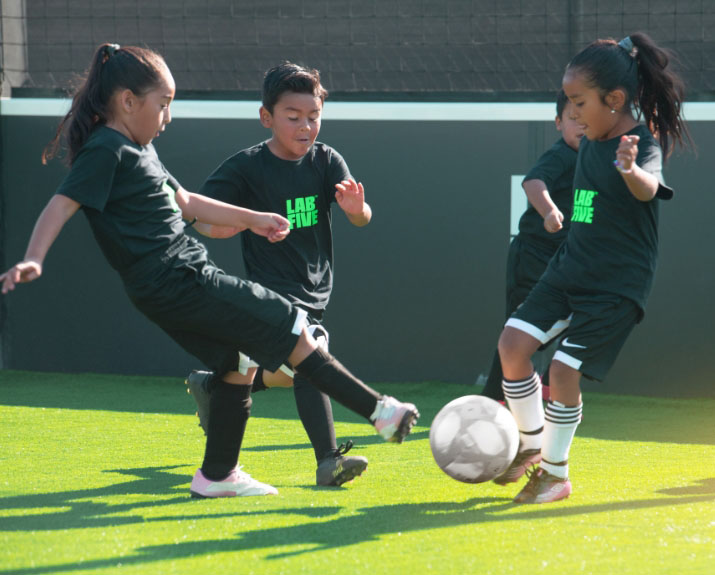 Be part of the Friday Nights Lights. Register your team players, from 9 to 13 years old. They will play each Friday night during the two- or three-months championship and will compete to win a team trophy. Enjoy the family-friendly ambiance, the animations and music. Feel at home!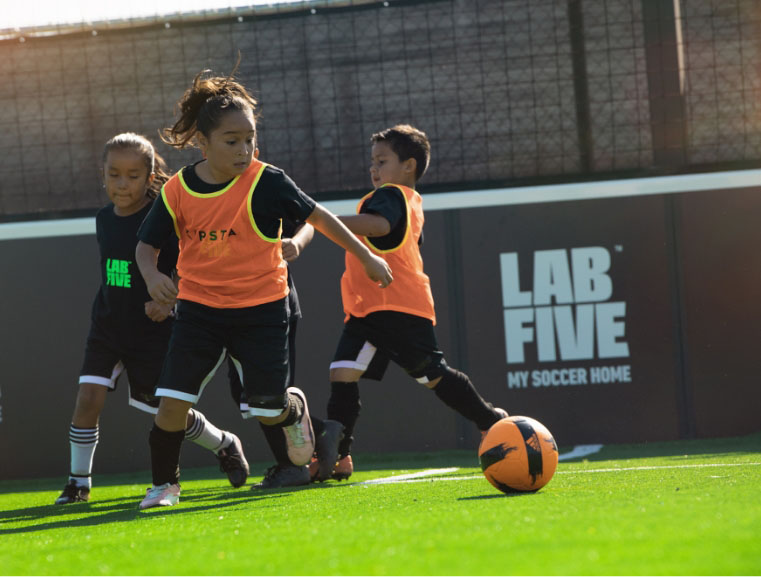 We created our clinics to work on the specific skills that your child wishes to enhance or develop. Every talent –or, lack thereof—can stand improvement. We cover it all: goalkeeping, offense, defense, agility, endurance, and even moral resilience and success/failure management, etc. And, we do that in an age-appropriate manner.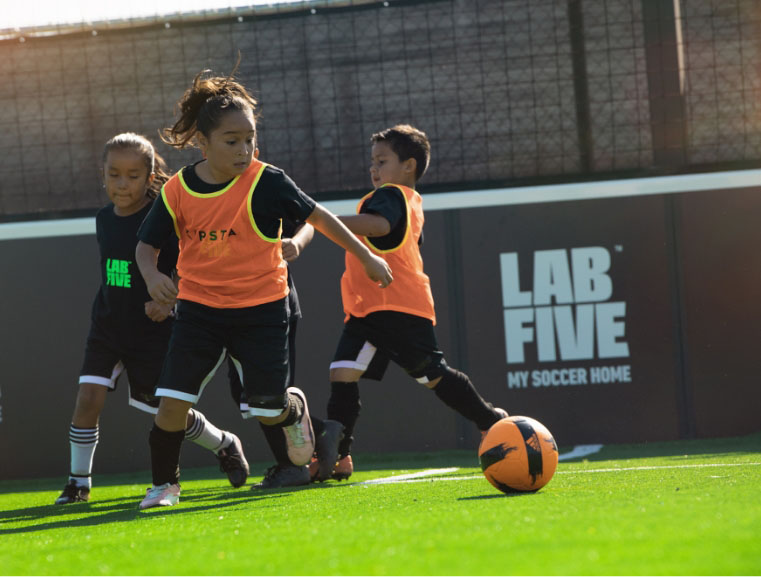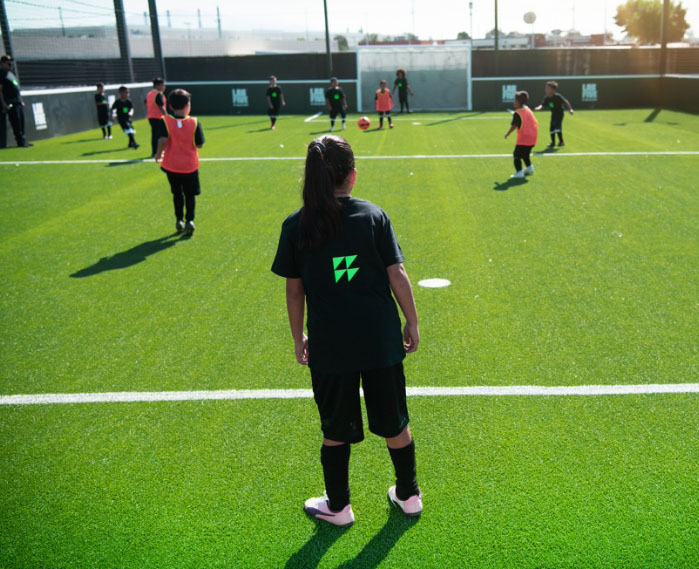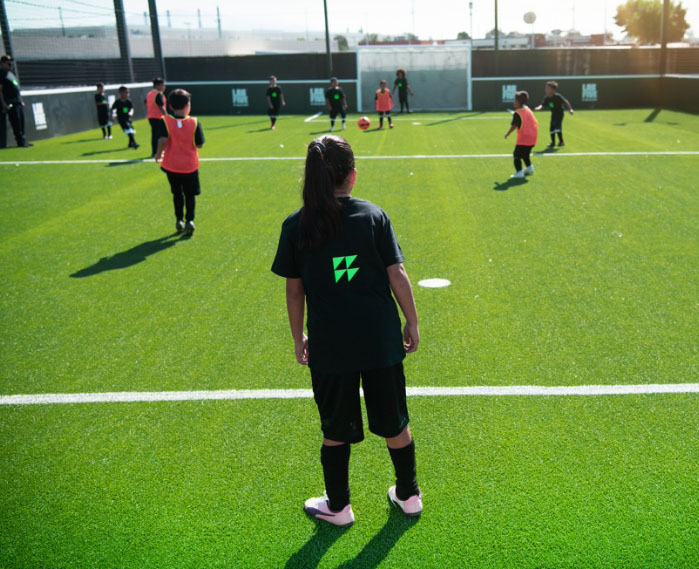 LAB FIVE offers parents a possibility for kids and teens to combine schoolwork and sport in a secure environment. We surround them by our team of professionals who supervise homework, and allow soccer play only after the homework is done.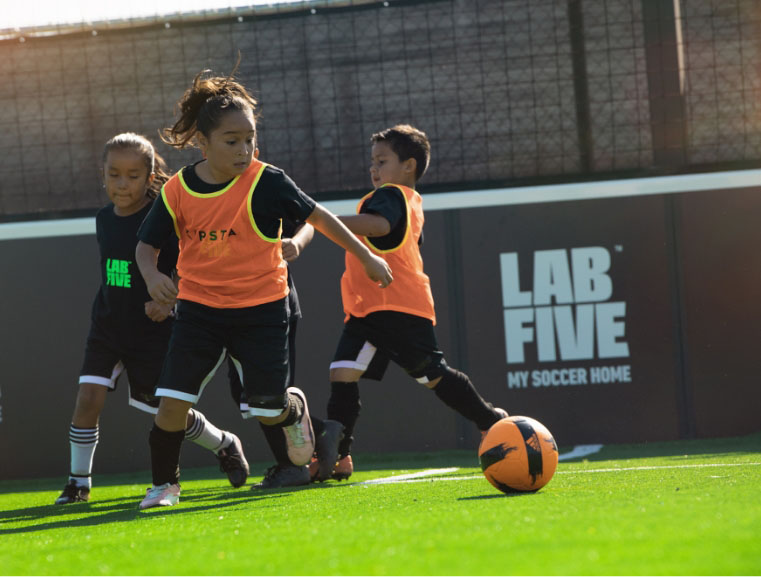 The LAB FIVE camp programs offer a safe and serene environment to introduce children to the life-changing world of soccer. Beginning Monday morning through Friday afternoon, we offer several options. Please check out the schedule, and register early enough to ensure your spot.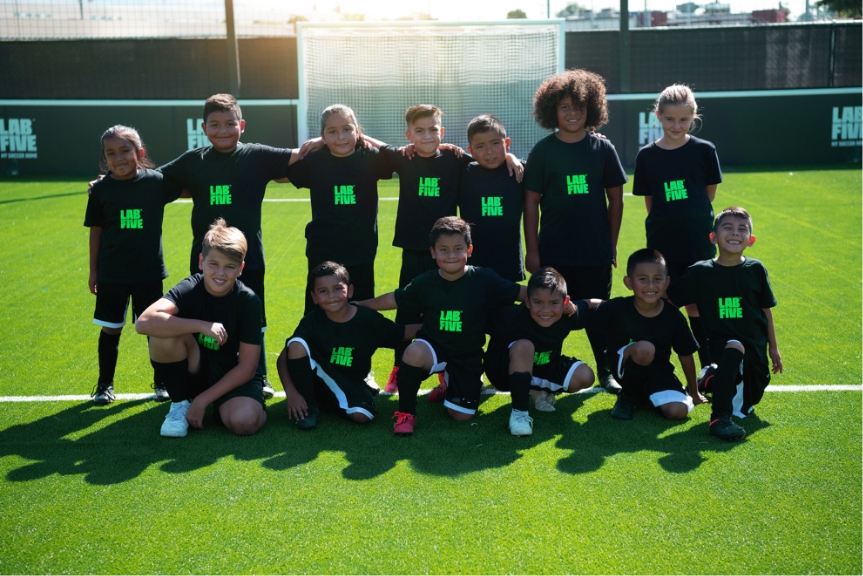 Be the first to know about the next Camps.