---
LAB FIVE ACADEMY WENT TO SOFI!
The young players of the Academy got in a bus with their parents and some of the coaches and Lab Five staff members. They went to Gardena to visit the incredible brand new football stadium, the SoFi stadium!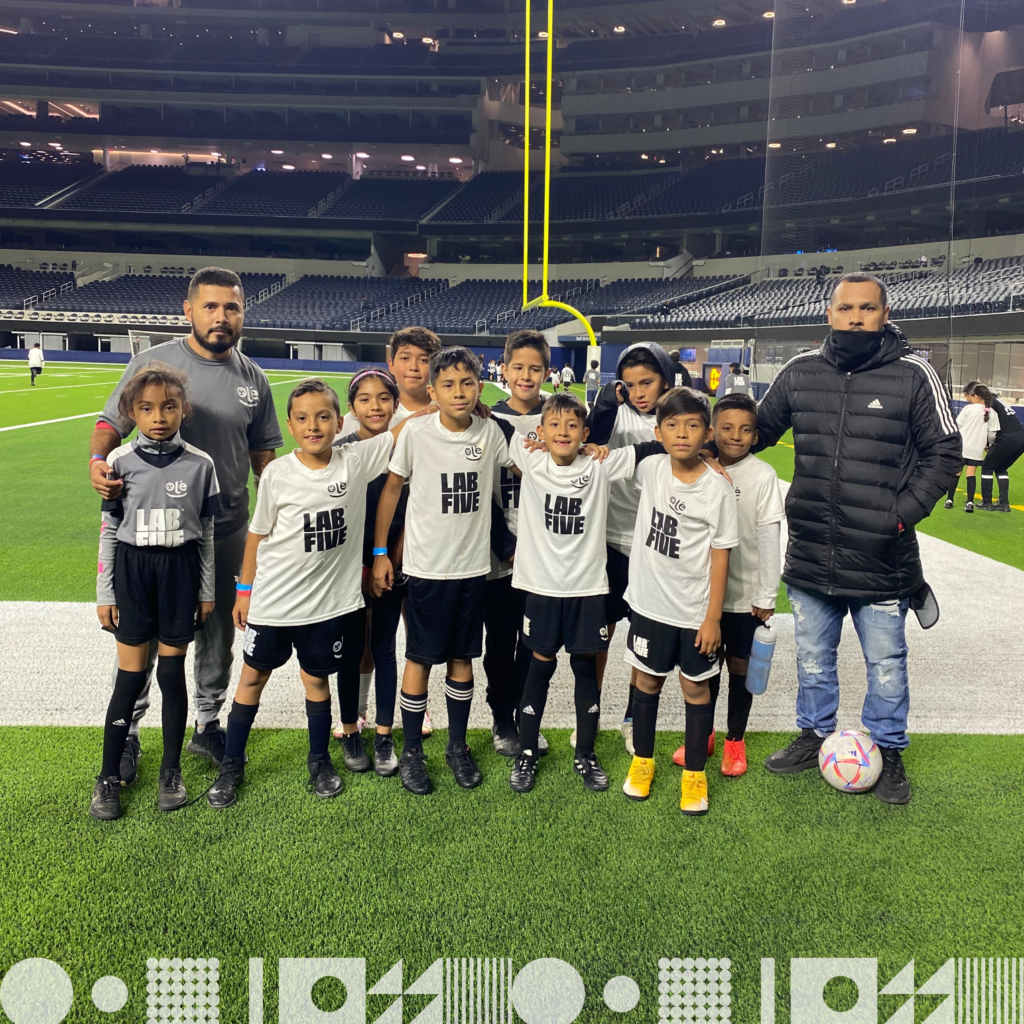 The kids had the chance to play several games against each other with a referee. They all had a blast, and by all we mean the kids and the parents!
Check out this reel that we put together for you to enjoy a little sneak peak of what this great experience looked like.
---
HALLOWEEN HAVOC – OCTOBER 22ND 2022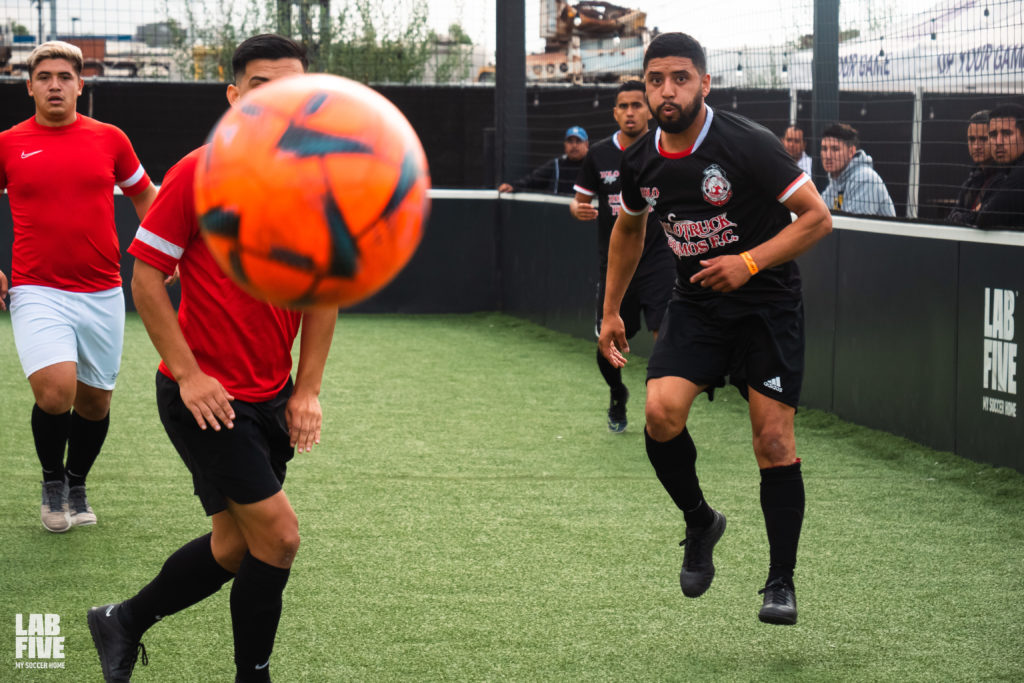 Thank you for participating in our Halloween Havoc Cup. Check this link to find the photos. If you post a photo in your social media don't forget to tag @labfivesoccer and we will repost!
We'll be informing about out next tournament soon!
---
HALLOWEEN CUP – OCTOBER 30TH, 2022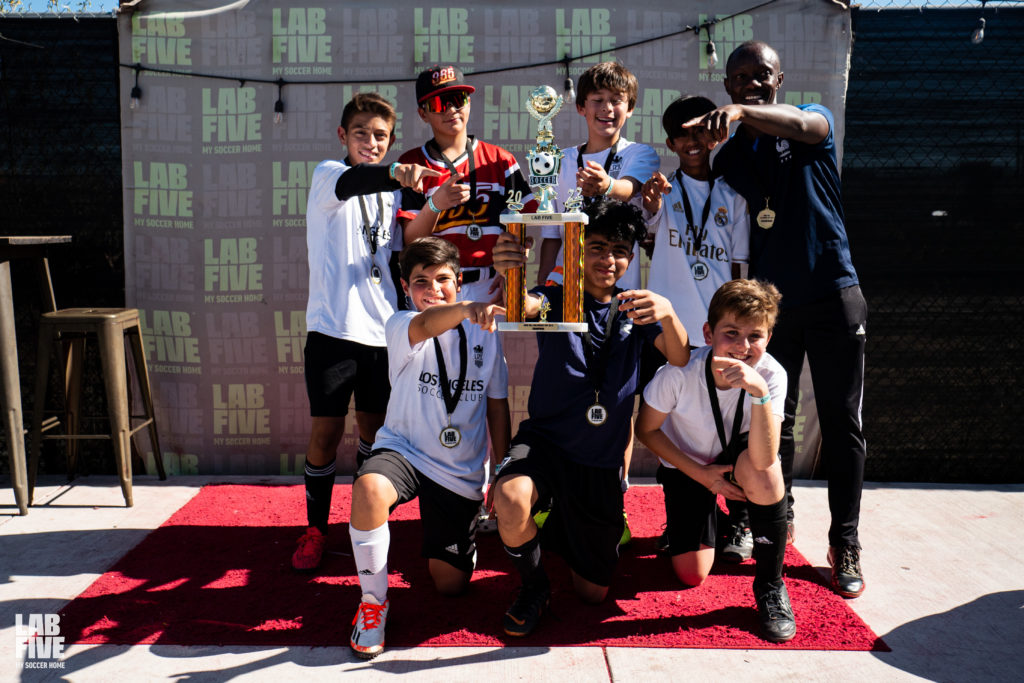 Thank you for participating in our Halloween Cup, it was a blast having you all there and we hope to see you again!
Check this link to find some photos of the tournament, feel free to download them and show them around. Don't forget to tag @labfivesoccer on your social media.
We will inform about our next tournament happening on December very soon, stay tuned!
---
TRUNK OR TREAT @ LAB FIVE PACOIMA
This upcoming Monday, October 31st, also known as HALLOWEEN, we are going to host a TRUNK OR TREAT contest where 20 cars will be displaying their best Halloween decorations. We still have open spots for those who want to get in the contest. Contact Erica at (818) 571-6658 if you want to participate.
We'll have Monica Rodriguez, the Pacoima city councilwoman, the LAFC supporter group Cuervos, and District9Ultras.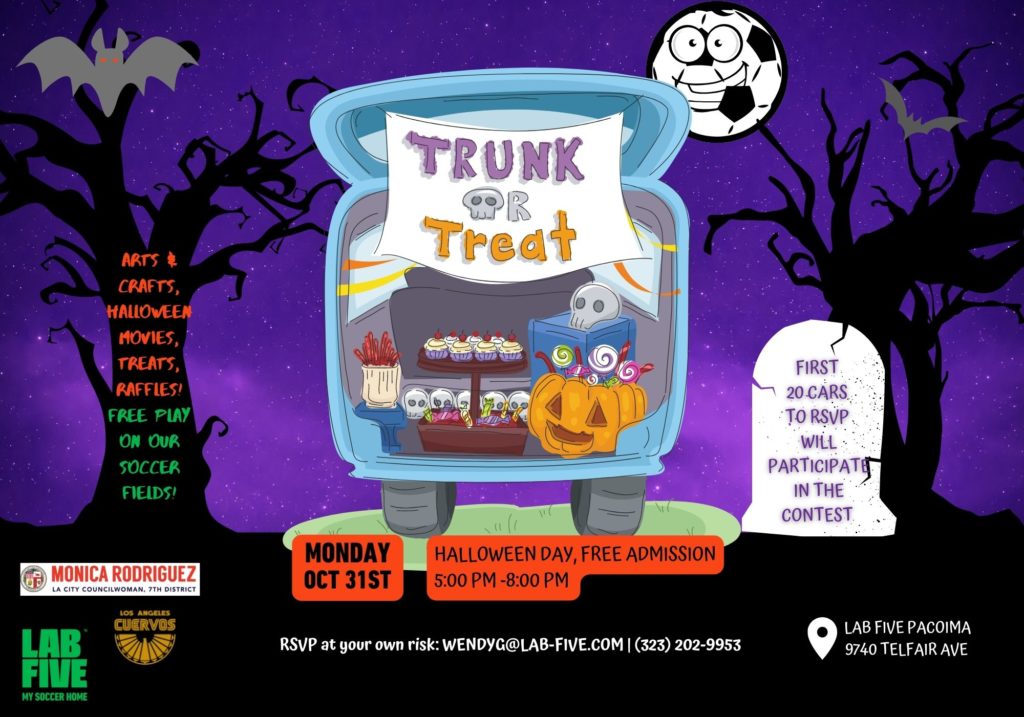 There will be open fields to play soccer as much as you want! There will also be candy, arts and crafts for everyone and Halloween movies!
It's FREE ADMISSION but we sill need to know if you are coming or not, so click here and rsvp.
See you soon!