FIND YOUR TEAM
PLAY IN A LEAGUE
Leagues run all 4 seasons, year-round.
3 months each, starting in January, April, July and October.
Each season has its final championship.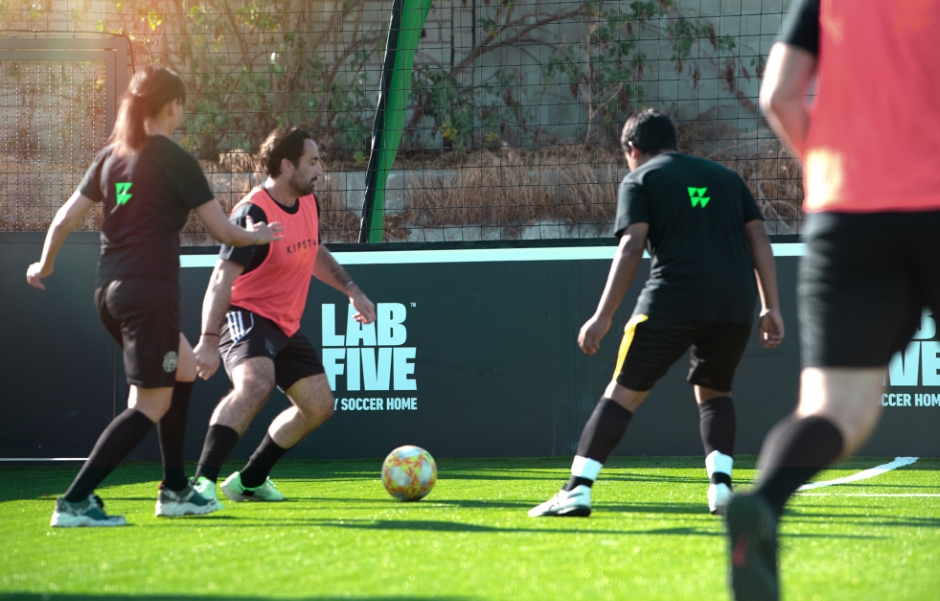 May I start whenever
I'd like during the year?
Yes, you can register for any scheduled season that has NOT yet started yet. Currently running leagues are not possible to join. Registration remains open until 2 weeks prior to the start of each league (For example, register up until March 15th for leagues starting April 1st). For additional info, please contact us.
May I start in the 2nd (3rd or 4th) season?
Yes, each season is independent from the previous one.
Contact us for additional info.
Do I have to bring
a whole team to join?
At the moment, leagues are only for full teams (of 8 players). If you are a free agent, we recommend you join our weekly pick-up games. For more info, refer to "Pick-up Games".
How do I join an upcoming
or ongoing league?
You can only join our upcoming leagues. Just register online by filling out our web form. You can also register onsite with our staff.
How many people make a team?
To join our leagues, a minimum of 8 players is required, (although) you may include up to 12 players per team.
How are costs
shared/divided within a team?
Registration and payment cover a team of 8 players, each additional player is +$50.
What is my risk and liability?
By joining our leagues, you agree to sign the terms and conditions of Mischler Pacoima LLC dba LAB FIVE, including risks and liability policies.